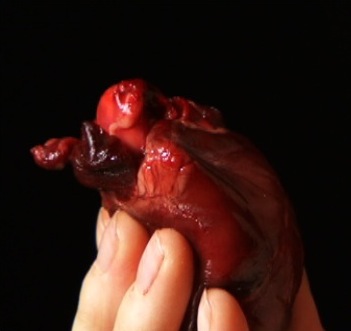 Uncanny Machine a collaborative effort between Jackie Latendresse of Free Flow Dance and Multidisciplinary Artist Lia Pas will be featured as a part of the first ever She Bam! Festival of women's arts in Saskatoon.
The show is on Friday June 10th at 7:50pm at the Refinery Theatre.
Join us on a topsy turvy trip through the mysteries of the human body as we discuss and discover through dance, spoken word, music and film what is at the heart of it all!
Free Flow Dance Theatre will feature:
Nerve – by Jackie Latendresse
A tender and Violent Duet – By Jackie Latendresse, Kelly Van Damme and featuring new music by Lia Pas
Triptych – Danny Grossman
Lia Pas will feature:
Susurrations – Film with Live Vocals
Portal Vein – Keyboard and Voice
Tickets are $20 Regular, $15 Students and are festival passes for the entire evening of performances by all of the artists. 3 different performances per night. Free Flow beings at 8:15pm so don't be late!