Since taking up hand stitching again in 2016, I discovered I needed something simpler to work on in the evenings and on weekends than my very intricate embroidery pieces. I discovered Visible Mending through some embroiderers on Instagram and it's become an excellent hobby.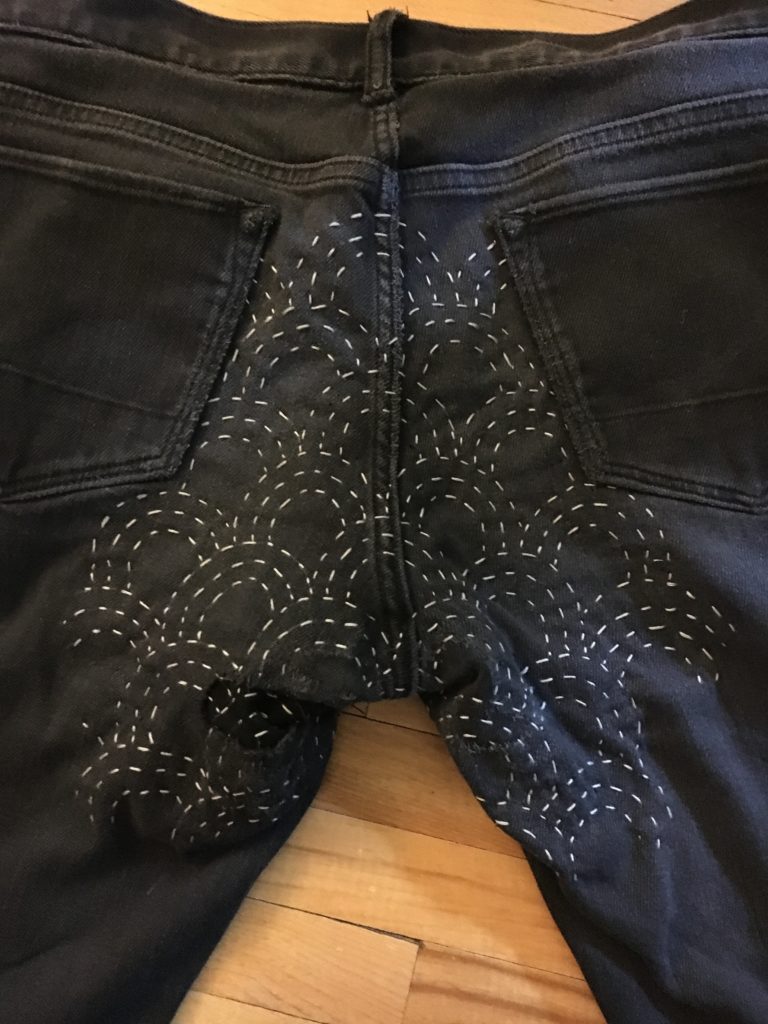 I started with some simple sashiko mends on my son's jeans which got more intricate the more I learned about sashiko techniques. Susan Briscoe's excellent book—The Ultimate Sashiko Sourcebook—has been a great resource for this.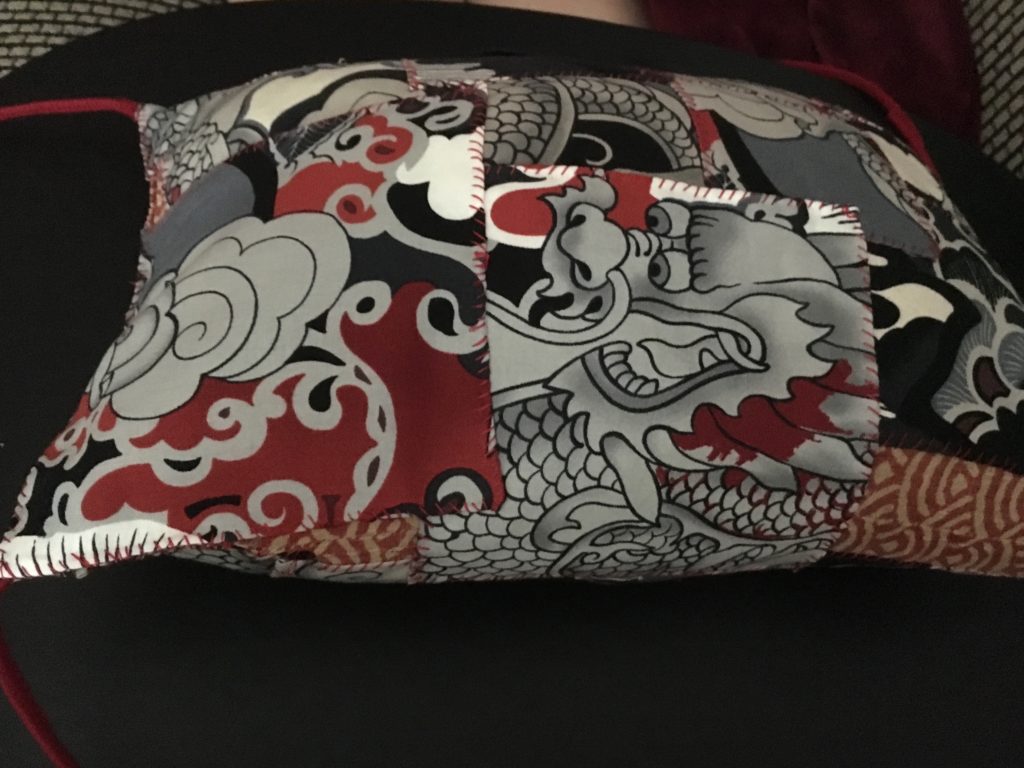 I also took up needle felting as a way to make 3-dimensional fibre art pieces. Needle felting works well for patching smaller holes in wool!
I did some keyhole mending—accentuating the holes as design elements rather than covering them over.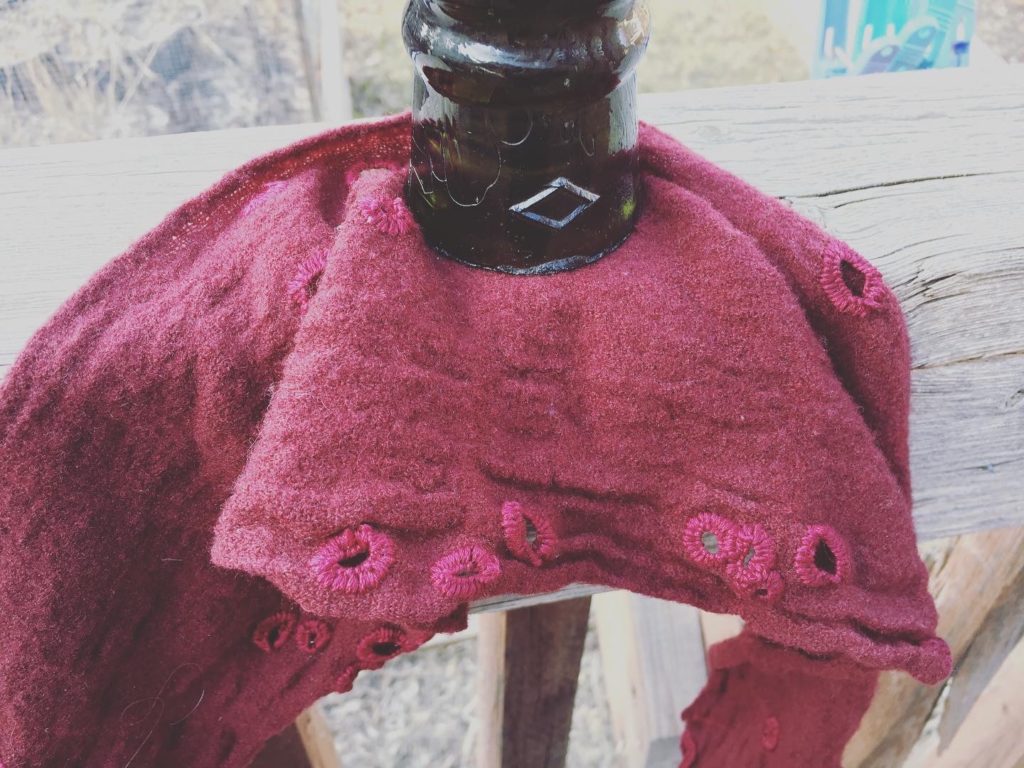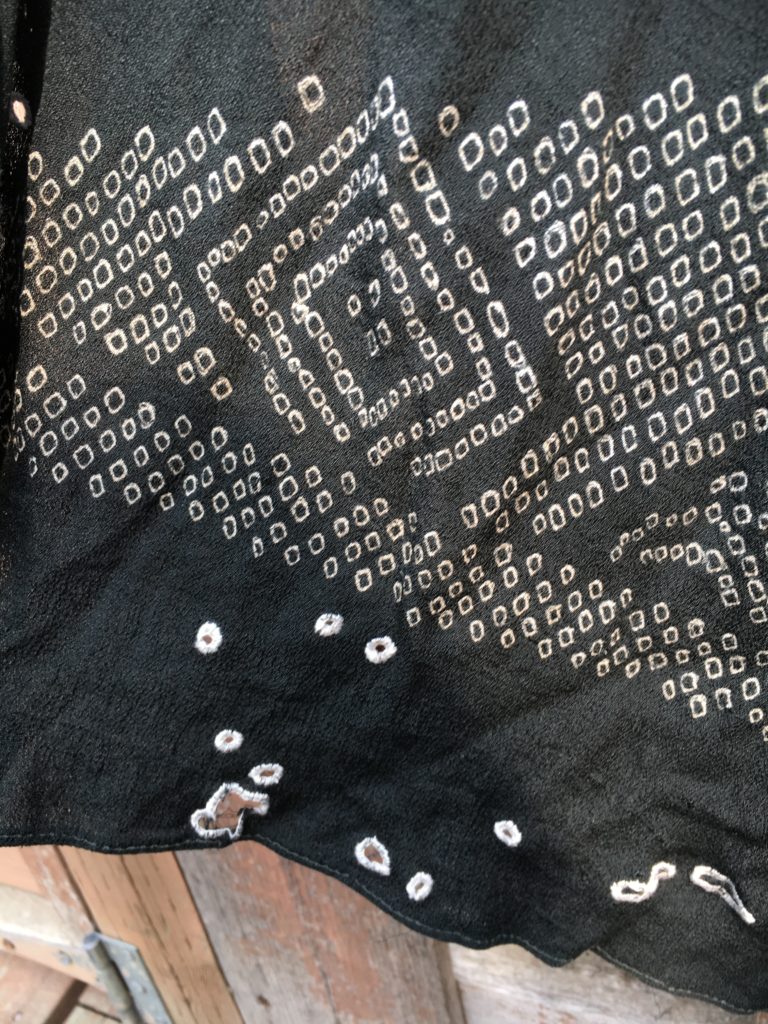 The largest project I worked on was this merino wool dress from Smoking Lily. It took a few years to finish this one because there were a lot of moth holes which I covered with embroidered leaves and connected with vines.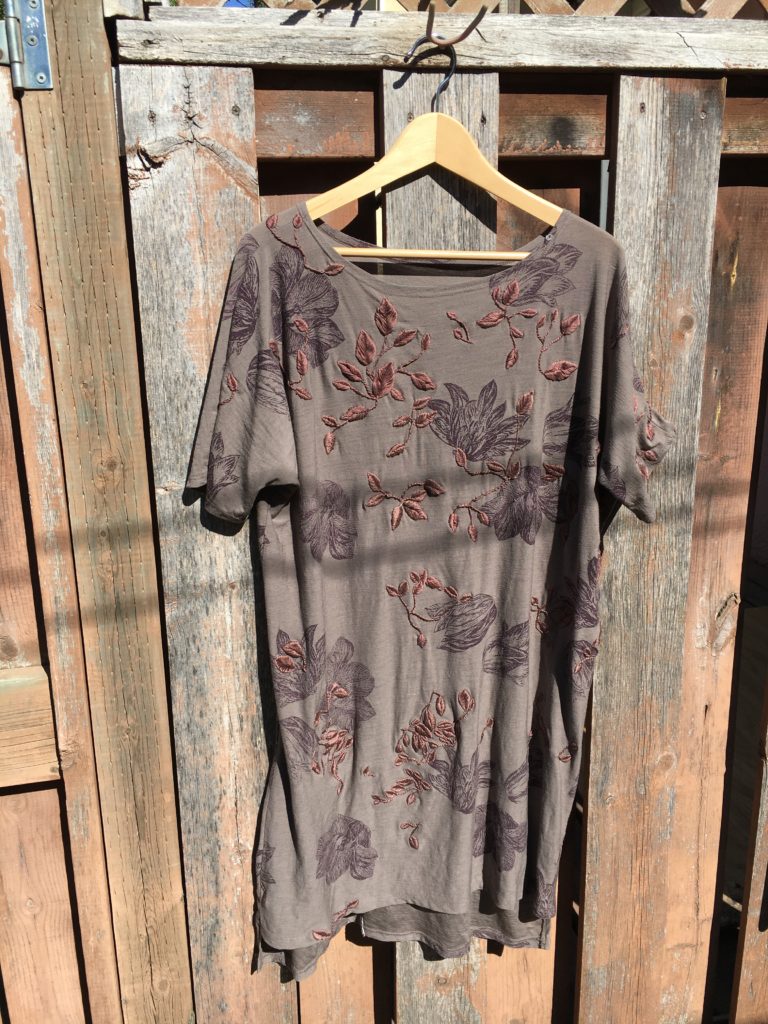 And another visible mending embroidery patch of a heart on this cardigan.
I've also started upcycling a few items.
I patched this vintage 1940s coat of my grandmother's with embroidered velvet leaves and did some sashiko patching of the lining.
This shawl was made from an old t-shirt of my son's.
Even though I was a bit of a minimalist before, becoming ill with ME/CFS has made me further simplify my life and my possessions. Shopping was something I found frustrating before I got sick because so many women's clothes are made with cheap materials and the sizing is usually completely random. After I got sick, shopping became too exhausting to do in person. The concept of mottainai—of using what one already has—became even more appealing. I have so many nice clothes, many of which are excellent quality, some I bought in Japan and others from small Canadian designers. Almost everything I own is black so it's usually a matter of mixing cuts and types of fabric. Mending makes a lot of sense with such a wardrobe, and some of the mending I've done has personalized my clothes even further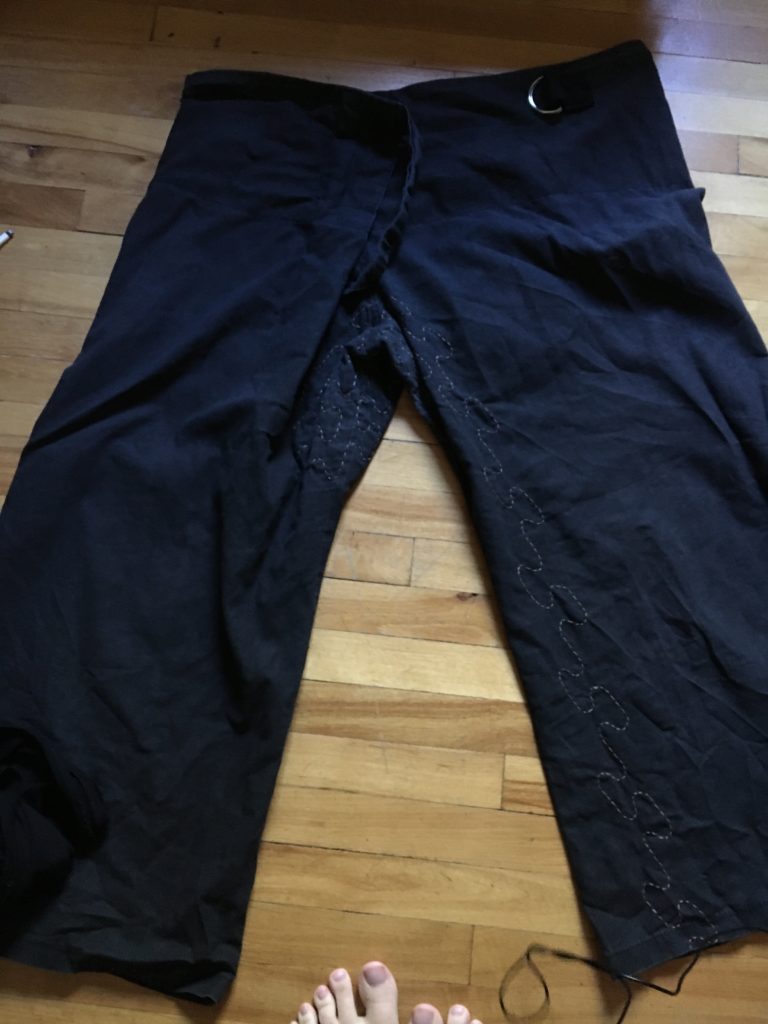 I occasionally use my sewing machine, but I've been doing more and more hand sewing since it's restor­ative as opposed to the active task of sitting upright in a chair. Mending calms me and allows me to rest, but without the intense focus that my intricate embroideries require. If you'd like to keep appraised of my mending practice, I post most things on Twitter and Instagram. I usually use #VisibleMending and occasionally #sashiko when appropriate.