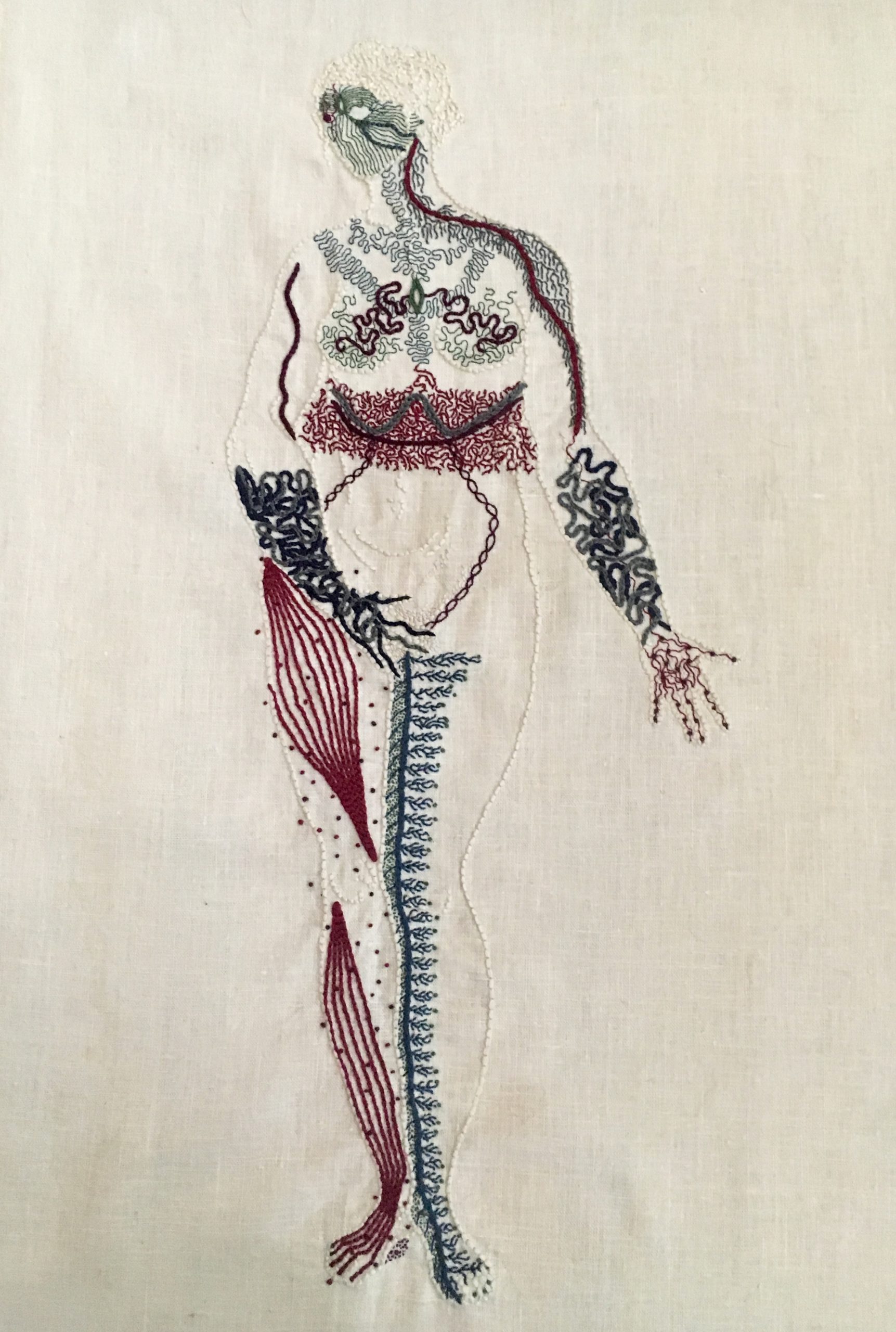 This webinar is open to all, not just people in CHASE institutions. For the institution question in the registration I usually put n/a, and my position as independent artist.
webinar description
The symptoms of chronic illness are often invisible and unmeasurable by those not experiencing them. In this workshop, Lia Pas will lead us through the process she uses to create her symptomatology embroideries. Using a combination of anatomy, collage, mark making, and visualization, we will create symptomatology maps to invite viewers to sense our own symptoms. We will then work with abstruse medical texts, reframing, rewriting, and reimagining their meanings via homophonic translation to further deepen the evocation of our symptoms.
Please have a printout of a full body, organ, or organs, coloured pens or pencils, and a printout of a paragraph related to your chosen images that uses dense scientific language. All visualizations will be done gently. If you are uncomfortable with body-based visualization, the exercises can be done focusing only on your hands. For this option your will need a tracing of your hand, and a paragraph about the hand from Gray's Anatomy will be provided.