My very mutable piece a small piece of sky is being performed on November 29 and 30, 2013 as part of the PAVED Core Series.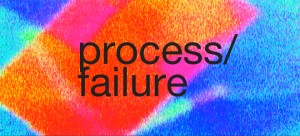 From the PAVED website:
PAVED Arts presents an evening of contemporary sound and video/film work featuring the Saskatoon Symphony Chamber Players (The Core) and works by Jennifer Sparrowhawk, Alice Teichert & Hri Neil, Gerald Saul, Callen Diederichs, Reilly Forbes & Devin McAdam. The Core Series was the recent recipient of an artsVest™ Outstanding Partnership Award between collaborators PAVED Arts, the Saskatoon Symphony and Affinity Credit Union.
a small piece of sky was initially written for Jackie Latendresse's choreography of the same title. It was first performed in 2009 with three vocalists and three dancers at Back Alley Antics (an outdoor site-specific performance) and as part of the Mendel Art Gallery's "Something on Sundays" program that same year.
Jackie's choreography was inspired by the book Women of the Asylum and particularly by the experiences of one woman who wrote that what helped her maintain a sense of hope while hospitalized what the "small piece of sky" she could see out her window. My music was written around this idea of sadness mixed with hope. Jackie's choreography was made up of a number of movements that the dancers could choose from in any order they liked and so I wrote the music with the same idea.
In 2011, the Mysterium Choir (which I was directing at the time) performed the piece with five dancers. It was while directing the piece for twelve singers that I realized just how mutable the score was.
When Erin Brophey approached me about having something performed as part of the Core Series I was at first at a bit of a loss as I have been writing primarily for voice for a number of years. But then I remembered that a lot of my vocal pieces are wordless and so would easily be played instrumentally. At this upcoming performance a small piece of sky will be performed on Flute, Oboe, Bassoon, Viola and Double Bass and accompanied by a video by Jennifer Sparrowhawk. The entire program is listed on the PAVED website.
I'm very excited to have the SSO core players playing another of my pieces. The last time they did so was in the late 1990s.
If you'd like to get tickets, please visit the PAVED website. And get your tickets quickly, as these shows almost always sell out.